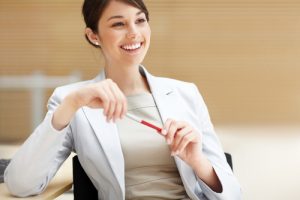 When it comes to online job hunting success, certain things need to be considered. For the job applicant, it is very important to know the right way of applying for jobs available online. While it is considered as a more convenient way of job hunting, there is a right and a wrong way of doing it. Here are some of the things that every online job hunter should consider.
Apply for the right job postings.
Checking out job postings is a common for job applicants to find and land jobs online. There are several websites available that applicants can visit online to look for available jobs, whether based on type, industry, and/or location. While most job hunters would want to apply to as many job postings as they can, it is not always the best approach to making online. Try to read a job posting carefully before sending in any online job resumes. This is to make sure that you are applying for the right job and not just any other job. It can really help save you all the time and effort in your job hunting. This will also ensure that you are applying for the job that you really qualify for and one that you really wanted to get.
Make sure you send out an updated online resume.
An updated resume ensures that employers and hiring managers get to know you better in terms of your job experiences and qualifications. Make sure that you send in your updated resume complete with the necessary information that a hiring company needs to know about you. Aside from providing relevant personal information, make sure that you make the necessary updates in case there are revisions or additions needed. Some of the more important things you need to update include your job history, your mailing address and your new contact number and other similar data. Failing to update such important information can sometimes lead to wasted opportunities that are not necessarily related to your qualifications for the job. Bear in mind that you can be the most qualified applicant available. But it will just take a simple oversight such as failing to update a contact number can send your application nowhere.
Know and follow the correct submission guidelines.
Many instances happen where employers or the hiring managers provide special instructions to job applicants on how they can send their job applications. It is important to carefully follow them. Some of them can be quite explicit that an applicant needs to be followed down to the last given instruction. Failure to follow the submission guidelines they provided can sometimes be enough for the hiring managers to reject your application.