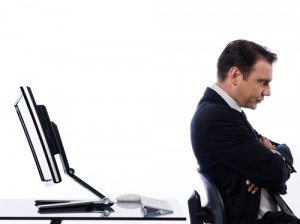 Losing a job can be a very traumatic experience for many people. Many people may come unprepared for this situation, further complicating their problem. Finding oneself not having a source of income can be quite a serious concern. Here are some tips to help you recover from job loss.
Take some time to process everything in your mind.
When you hear of sudden news such as losing your job, you usually are taken aback and get into a state of shock. You feel confused to inaction. Take this time to process it all. Try to evaluate and analyze what has happened and let it all sink in. Once you process everything, you can then think more clearly and plan your next moves.
Look at it in a positive light.
Although it may be hard and difficult to see something positive when you lose your job, try to find ways to see how it improved you. On your next job interview, you might be asked why you lost your previous job. You can use the positive insights as part of your answer or reason. In a way, this can help prepare you to address the experience in a better way when you go look out for a new job.
Take advantage of your professional network.
Now that you are ready to take the next step finding a new job, make sure that you make use of every means available to you. The best option you may have is using your professional network to find possible job vacancies. Previous colleagues or co-workers belonging to your network may know of job vacancies in their places of work. By going through your professional network to find jobs, you can sometimes benefit from direct access to vacancies not yet available for the public. This will give you a distinct advantage. Not only that, your application may bear more weight since you may be referred by a colleague that the employer or the hiring manager knows.