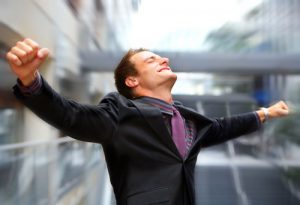 Many people dream of climbing up the career ladder and find success at the top. But doing so can take years and years. For most people, the climb can come in stages. People have to constantly work at their best in order to advance from one stage to the next. But there are also some things that you can do in order to help you advance well into your career at a faster pace. Here are just some of the things you can do right now.
Update your online profile.
Career opportunities can come from different sources. It helps if you can take full advantage of them to know about those potential career-boosting steps when they become available. One of the things that you can do now is by updating your online profile. Going online has become a popular choice for many companies to look for people to fill out possible vacancies. They usually go through social networks and other online job sites to check out and evaluate different candidates.  By updating your online profiles on such sites, you may have improved your chances for any opportunities that may become your next career-boosting move.
Start building your network.
Sometimes, the next step towards career advancement may come from the people you know. There are many career opportunities that you can source out from previous colleagues, bosses and even your friends and family members. Your network can be a valuable asset that you can take advantage in trying to boost your professional career. But the first thing that you need to do is to try and build that network. Try to keep in touch of previous colleagues and learn to extend your network by adding more people to it as you go from one company to the next. Avoid burning bridges but build up connections as much as you can. This will work to your advantage over time.
Gather professional feedback.
One good way towards career advancement is by continuing to improve yourself. This will be an ongoing task that you can start doing right now. But first you need to start by knowing where you stand in terms of how you perform at work. It pays to get some professional feedback from the people who benefit from what you do. Try to get valuable insights on where you stand professionally. Of course, you will have to take the good from the bad whenever you wish to get some feedback. But it will help you understand what makes you valuable among your colleagues at work as well as where you may need to improve further to allow you to become a better version of yourself career wise.